Weekend Edition
It's been a strange week on the internet, Betties. Scandals and controversy seem to have eaten everyone's brains, but there are still a valiant few who are using this digital frontier for its intended purpose: the sharing of awesome things.
Let's start with a simple revelation, courtesy — appropriately enough — of Saturday Morning Breakfast Cereal.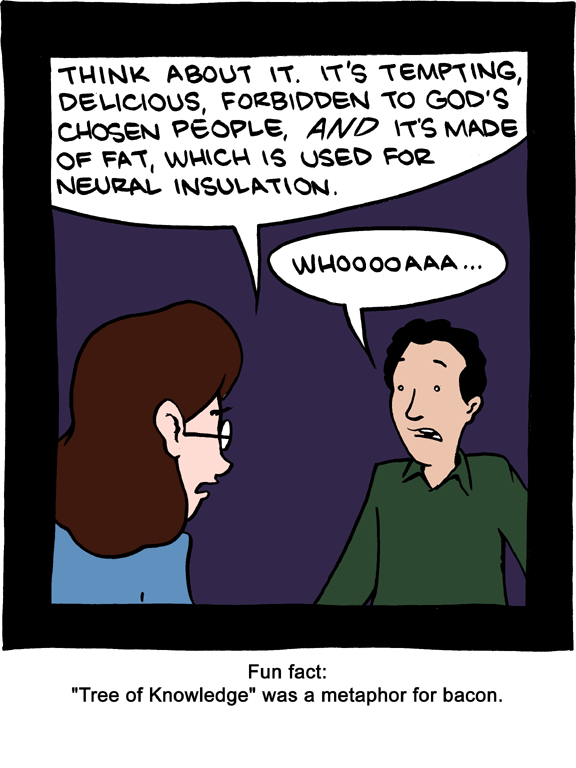 You see? It all makes so much sense!
---
I love these balloon lamps. It's a simple idea, executed elegantly.
---
Riley is a Bitty Betty with very strong opinions about marketing for children. This has been floating around the internet for a little while, but if you haven't seen it already, prepare to be inspired. Seriously, this is like Peter Finch's "Mad As Hell" speech.
---
The ever-awesome Mental Floss put up a post featuring eleven geeky license plates. In what might be the laziest re-post ever, here are my favorites:
The last one, I admit, is a blatant excuse to post this again. What can I say? It's a cold day in Ohio, and it makes me happy:
---
I think we all secretly suspect that this is what really happens:
---
I recently discovered the fantastic art and design blog Colossal, and I had to share two of my favorite recent stories. The first is an installation in the Queensland Gallery Of Modern Art, in which artist Yayoi Kusama created a pristine white space, and then gave children thousands of stickers. It's wonderful.
And lastly, I present this with no commentary, because its awesomeness is self-evident:
Have a great weekend, everyBetty!